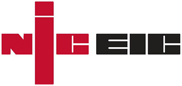 Direct Electrical Services was established in 1997 and in 1998 it formed a Limited Company to become Direct Electrical Services Ireland Ltd. We provide electrical services across all divisions of electrical work from the initial concept design through to the complete installation, testing and commissioning.
Direct Electrical Services have built up a reputation for our quality workmanship and customer service. We are dedicated to providing our customers with personalised support packages in all aspects of our installation and services. We pride ourselves on the quality and high standards of our work and our company targets to provide and maintain these standards at all times. Our aim is to be the most efficient, reliable and respected electrical installation and maintenance service providers to our customers to which we will provide the correct solution which will be designed and installed to the highest standards.
Choosing the right company to design, install and maintain your work environment is the key to achieving optimum efficiency.